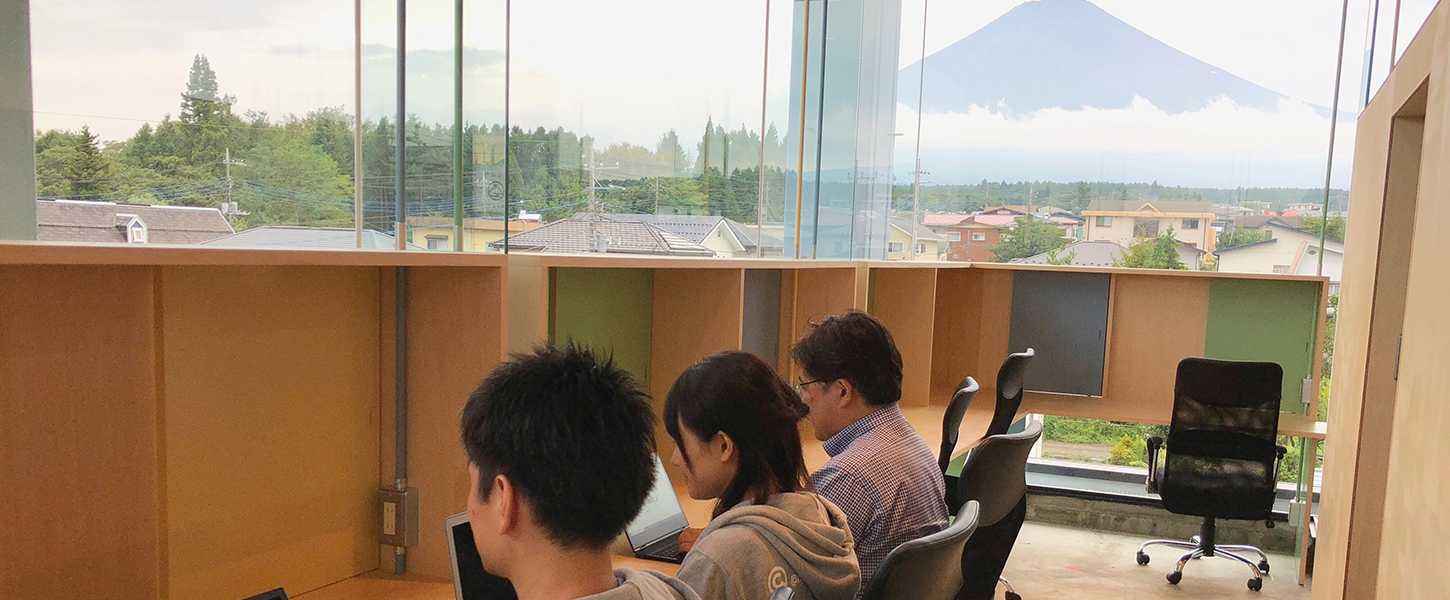 Questions about contract
How many monthly membership plans are there?

We currently have 3 plans.

1. Free address plan (work area)/10,000JPY+tax
2. Fixed seat plan (work area: limited 3 frames) with locker/15,000JPY+tax
3. Individual Booth Seat Plan/20,000JPY+tax
Click here for details.
URL:https://anyplace.work/service/

Can I change my monthly membership plan?

Yes.

If you want to change the plan, please contact our staff or from the inquiry form.

Is it possible to contract as a corporation?

Yes.

We accept bulk contracts as a corporation.
It is a corporate custom plan (excluding tax).
Please contact us from the inquiry form.
*We will proceed with the contract after meeting with customers.
Questions about usage
What payment methods do you accept?

The payment methods that can be used in this space are as follows.

Cash, credit card, transportation electronic money, iD, QUICPay, ApplePay, d-pay, PayPay, LINE Pay, Ali Pay, WeChat Pay

Who is using it?

It is used by a variety of people, including those who are working as freelance, those who work in Yamanashi/Fujiyoshida, and those who are visiting Yamanashi for business trips from Tokyo.

Do you lend equipments?

We rent it with no charge.

Please give the staff a rental ticket for the equipment you want to use. After use, receive back the rental ticket from the staff and return to the equipment corner. *Equipment can be rented only within the facility.

Do you lend books?

We rent it with no charge.

We have set up business books, design-related, video-related, living style magazines, and telework-related magazines. Please return to the bookshelf after use. *Books can be rented only inside the facility.

Could I reserve the meeting room?

Please contact us by phone or inquiry form in advance.

If you want to use it on that day, you can use it if there is no reservation in the meeting room.
Meeting room usage fee (1,000JPY per hour (tax included)) + a facility usage fee (200JPY per person per hour (tax included)).
*Even if you contact us in advance, you can not use it if there is reservation.
*You can check the meeting room reservation status on web page.
Please check and contact us.

Is it possible to only attend the event?

Yes.

There are cases where only the event participation fee is charged or only the facility usage fee.
Please check each event page for details.

Is it possible to rent out facilities?

Yes.

However, this plan is only for weekends and holidays.
Please contact us via inquiry form for more details.

Is Wi-Fi free?

Yes, there is free Wi-Fi.

Are there parkings?

You can park up to 6 cars, so please use it freely.

*Please do not use the parking lot of a nearby store without permission.

Is it possible to eat and drink?

Please refrain from things that have a strong smell or that bother other customers.

Is membership registration required?

Yes.

If you are using this space for the first time, please register at the reception.
There is no cost for registration.
Use the anyplace app to manage your time and pay for what you use after using the facility.

*What is "anyplace"
By installing a Beacon terminal and linking with a smartphone, you can record "location" and "time".
The recorded information can be checked from the management screen, and the time can be totaled.
For more information: https://anyplace.jp/